Happy

Holidays from Mobile Windshield Replacement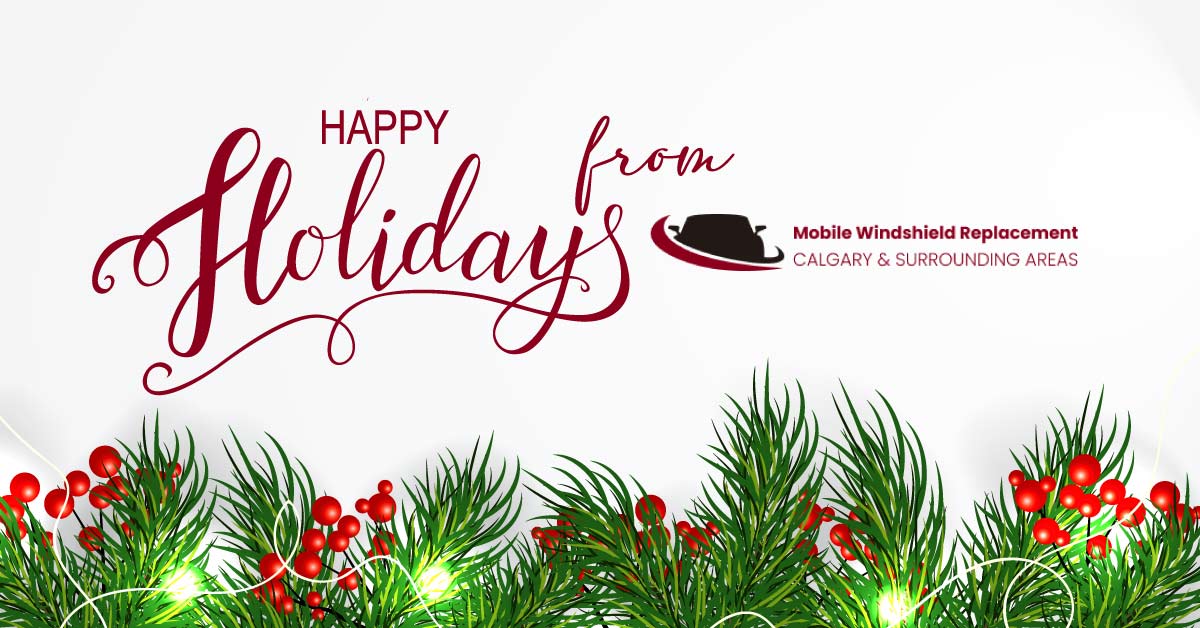 Our team at Mobile Windshield Replacement wishes you Happy Holidays and an abundant, healthy New Year! Our providers, technicians and staff work hard every day to provide our customers with exceptional service to all of our Calgary clients.
With that said, many probably dread driving around the city due to cold and poor weather conditions during the holidays, primarily if they're having issues with their windshields.
Well, we have just the solution! With our mobile services, you can enjoy being at home with your family while we take care of your windshield damage.
We come to you for windshield replacement
Mobile Windshield Replacement thrives in providing you with the best service when it comes to:
Small cracks caused by pebbles, or flying debris
Smashed side windows from theft
Complete inspection, as well as total windshield replacements
Same-day services, no appointments necessary
… And with the mobile services we are known for, we'll come to you from anywhere in Calgary. At no extra charge!
Request a quote
We know how inconvenient it is to get your vehicle into an auto glass shop, especially during the busy holidays. We strongly suggest you take care of any repair your windshield might need before venturing out to the treacherous winter roads.
Also, be mindful that the cold weather in Calgary during December/January can cause your windshield to crack.
Call/Text us at 403-992-9222 to request a quote, and we'll take care of it for you! Our team of experts is always here to answer any questions or concerns about your vehicle.
Drive safe!
It's good to be reminded of the critical elements of vehicle safety, especially during the holidays!
Windshields are an integral part of your vehicle's overall structure and design. When driving out to see your family and friends, you must ensure you traverse these winter roads safely with a strong windshield.
It has been a great year filled with many opportunities to connect with Calgarians needing windshield replacement or repair services. With 2022 coming to a close, we look forward to continuing to serve the fine people of Calgary in 2023 and beyond.